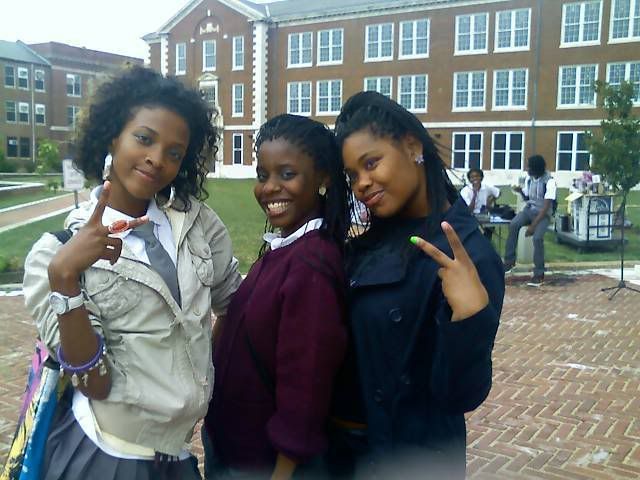 Listen up. How much time do you spend with friends and family? And when you do, do you focus on them and how they are doing, or do you just talk about yourself? Okay. Stay with me. It's confession time: the bad, the ugly, and the good.
The bad
The daddy used to spend very little time with his family and friends. He was a workaholic. He has had two jobs as long as he can remember. In the early 90's, he started his own consulting business, and here is how it worked. From 8:00 to 4:30 p.m., the daddy worked as a manager of a semi-governmental agency and from 5:00 to 10 p.m., he worked his own business. He did this 4 to 5 days a week. And once a month, he worked for his business, giving 4-5 hour workshops on violence prevention. Obviously, this gave the daddy little time for family and friends.
Not only did the daddy not take time for family and friends; he didn't take time for himself either. Other than an annual check up and visits to the dentist, he basically disregarded his health. He just about swallowed whole donuts from Super America in the morning, threw food in his mouth at his desk at lunch, and chased cheeseburgers with beer for dinner. Not only did the daddy not take to smell the roses; he didn't take time to smell the coffee either. He just gulped it down on the way to work.
But while in the hospital recovering from an intestinal blockage (Could it have been from all the cheeseburgers?) the daddy began to think about his crazy, workaholic lifestyle. He had all the nice things: a big "manly" SUV, a big warm home and stylish clothes. However, when he looked more closely, he had something far more valuable: friends and family who adored him, bragged about his service to the community, and told stories about the wonderful things he did-- friends he rarely saw. Sure, he would be there for them during a crisis. But at other times (children's birthdays, wedding anniversaries, occasional house parties, often the daddy did not arrive until late, if at all.
The ugly
Looking more closely, the daddy discovered that he was not as kind to his friends and family as they were to him. Did he bring them soup when they were sick? Did he just "drop by" to say hello to see how they were doing? Of course not. Like a hunter collecting trophies, he was too busy chasing money and buying things.
Looking even closer, the daddy realized that, when he was with them, often he talked about himself. you know, his work with violent men, his work with local celebrities, his understanding of what he now realizes were weird subjects to them like outcome evaluations and community policing. He rarely asked his friends about what was up with them, what were their hopes and dreams, either as an individual or a family.
The good
After leaving the hospital, the daddy changed his ways. First, he spent time working on himself. He ate a healthy diet of fresh fruits and vegetables and lots of protein. He cooked at home and invited friends over to share; and while focusing on listening to them for the first time (it seemed), sipped good wine and ate slowly. He gets meditates by listening either to cool jazz from Sirius on his satellite disk or listening to a CD with the sound of Ocean waves. And, as much as possible, he walks by the Mississippi River or the Ocean in Naples, Florida.
And now the daddy does something he thought he would never do, something he never viewed as very manly: he visits his friends and family and, before walking away, hugs them (male or female) and says, "I love you." He might be going soft, but there is something about hugging my friends and family and telling them he loves them loves that makes the daddy feel he has rejoined the human race.
Do you take time for friends and family? And when you do, do you talk about yourself or focus on them?